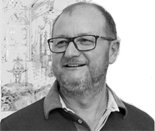 Stefano Padoan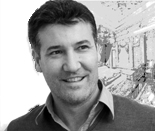 Luca Cassina
The story of S&L is one of people, a project conceived at the end of the 'Seventies by Eugenio Cassina, a master and lover of fine arts, which still represents S&L's "thought manifesto". Since 1996, architects Luca Cassina and Stefano Padoan have shared this professional experience with Eugenio with a constant commitment to realising their idea of elegance.
Passion for what we make and pride in representing a history and a tradition whose integrity is being eroded daily, mean S&L is committed to keeping alive a working method and culture based on attention to detail and craftsmanship.
The cultural value of a design and its academic and artistic significance are fundamental to S&L's approach, and are backed by constant research and historical documentation as the basis of every modern creation. Respect for the client and meeting his/her expectations are rules that S&L is pledged to following in every type of professional undertaking.
The story of S&L continues day by day, with commitment and determination and the invaluable contribution of skilled craftsmen able to interpret creative ideas to perfection, in accordance with Made in Italy excellence.
References
S&L has designed and realised the interior decoration and furniture for private homes in Italy and abroad, supplying a complete, customised service. Some of these can be seen in our Portfolio.
A high level of specialisation and collaboration with some of the leading Contract Furniture companies means S&L are able to develop customized projects and make furniture to order for exclusive environments around the world:
Collaborations and services
S&L works together with leading companies and professionals in the interior architecture and furnishing field. S&L always offers a complete and professional customised service, putting its know-how at the client's disposal for both the development of projects and the production of furniture for private homes, hotels, offices, trade show stands and public areas.
Mobil Project spa
Citterio F.lli snc
Colombo Mobili srl
Colombo Stile spa
Battaglia srl
Busnelli Adamo srl
Faos snc
Fintech srl
Arch. L. Ronzoni
Arch. C. M. Ferme
Arch. D. Longinotti
Arch. A. Busnelli
Arch. M. H. Alnajjar
Arch. D. Cerini
Arch. D. M. Varan