Our job is our passion
The story of S&L is one of people, a project conceived at the end of the 'Seventies by Eugenio Cassina, a master and lover of fine arts, which still represents S&L's "thought manifesto". Since 1996, architects Luca Cassina and Stefano Padoan have shared this professional experience with Eugenio with a constant commitment to realising their idea of elegance.
Passion for what we make and pride in representing a history and a tradition whose integrity is being eroded daily, mean S&L is committed to keeping alive a working method and culture based on attention to detail and craftsmanship.
The cultural value of a design and its academic and artistic significance are fundamental to S&L's approach, and are backed by constant research and historical documentation as the basis of every modern creation. Respect for the client and meeting his/her expectations are rules that S&L is pledged to following in every type of professional undertaking.
The story of S&L continues day by day, with commitment and determination and the invaluable contribution of skilled craftsmen able to interpret creative ideas to perfection, in accordance with Made in Italy excellence.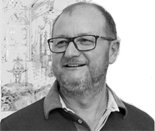 Stefano Padoan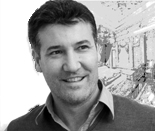 Luca Cassina